Affordable Camberwell Removals by our Movers SE5
For all your SE5 removals needs, you need look no further than Camberwell Removals. We like to set ourselves apart from and above the competition – not just through our competitive prices but also, and probably more importantly, through our attitude. We believe that removals day does not need to be nearly as stress filled as people usually interpret it to be. By tailoring our services to exactly what the customer needs then we can make sure we are doing our best for each client. We know that when you enlist the services of a Camberwell removals company then you are putting a lot of trust into the hands of strangers. We understand and appreciate this responsibility and we will always do everything within our power to prove that you made the right choice in making us your moving team. This mainly involves taking fantastic care of your possessions.
We have the skills and expertise to help you make all the best choices when it comes to packing materials. We can also supply the top materials ourselves so that removals damages and breakages can be kept to an absolute minimum. We know the art of packing a box so that nothing can get broken or destroyed through a packing error. It might be as simple as not packing all your valuables in the same box – unless there are layers of packing material surrounding each one, so as to avoid them scratching each other. You also have the issue of having to be able to pick up each box. This might mean that books can't all go in the same box and have to be mixed in with the lighter items, like fabrics.
We do not just have the essential removals skills when it comes to the loading and packing aspects of the job. We can also drive your possessions in safety and security. We can drive our vehicles around the trickiest journeys. We work throughout London, the UK and into Europe if you need us to. For any travel or location related inquiries, please give us a call on

. Our range of SE5 removals services are a testimony to our commitment to serving the needs of each individual customer. We know that properties can be almost any size and therefore, we provide the standard larger removals vehicles alongside our removals van so that you can hire the vehicle and save on labour. You can also get a man and van service from us – if you need the help of an experienced pair of hands.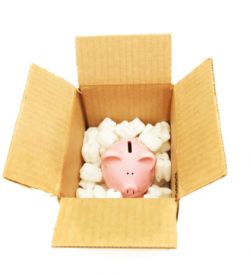 We do not limit our services purely to domestic removals. We also operate an office removals service so that you can fully commit to the business side of office removals and not worry and the actual packing and moving elements. In fact, our services can be used for a whole range of tasks that only slightly fall under the removals umbrella. We have previously worked with families looking to relocate as well as abroad moves. For individuals, you might be a professional moving into or out of a house share or you might be a student looking to move from home to halls or between student homes when you're a fully-fledged member of the university. Our services can also be used for the more general removals tasks, like errands that involve larger items or transporting from a property to our secure storage facility – or vice versa.
For our services, please do get in touch today on

. For the best Camberwell removals possible, please do contact Camberwell Removals.