A pair of capable hands from Camberwell Man and Van SE5 for your removals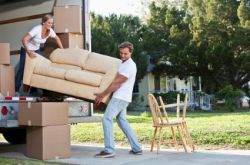 The benefits of using a smaller and more efficient vehicle hardly need explaining – though we will of course let you in on some of them. One thing that might put you off from hiring a removals van is that, although the size of your move is perfectly suited to a van, you still require the assistance of a moving team. If this sounds like your situation, then fear not. Camberwell Removals offer a really excellent Camberwell man and van service to suit all your needs. For more information, please don't hesitate to contact us on

.
Using a smaller and more convenient vehicle, like our removals van, means that you can be in a position to get more value for money. Vans are more efficient in terms of speed and fuel – just because they're smaller. But the fact that you are using a vehicle which holds all of your things at a push, rather than having lots of space and fitting everything comfortably into a lorry, means that you are making steps towards being as environmentally friendly as possible. These days, anything that makes you greener is a real positive.
A van is not only able to go faster, slightly, than a lorry, it is also easier to drive due to its size and the fact that it is a single unit; rather than being a container attached to a cab. This ease in driving and manoeuvrability means that there are a lot of routes that would be completely off limits to a lorry but can be easily negotiated by a van. Not that the ease in driving should be of any concern to you – your man (of SE5 man and van) will be more than capable of getting your things from A to B safely, reliably and efficiently. Our staff are all skilled and competent drivers who take pride in their job. For any information on what makes our movers extra special or to talk through any specifics of a potentially tricky journey then please give us a call on

. We would be delighted to offer as much assistance as possible so that nothing can get in the way of your having as few stresses as possible on your actual moving day.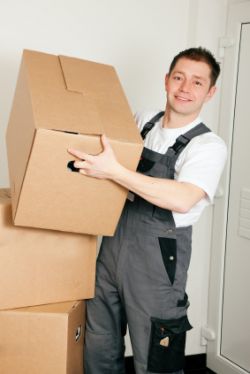 Each member of our staff is an asset to the company and we believe that with fantastic staff, high quality SE5 removals services are a given. Each member of our highly trained man with van staff has the experience to know what makes a move work. We have the skill to know what the best methods are when it comes to safe and reliable transporting of goods. Even if you think there are aspects of your move that are especially challenging – the chances are we will have seen it all before. As just one man, we probably couldn't take on the burden of all the moving tasks at hand. But we can offer a wealth of invaluable moving advice which allows you to make it all work. For example, it is always advisable to fill boxes right to the top and fill in the space with packing material if you don't have enough possessions to actually fill the box. This means that the boxes are much easier to stack in the van and the chances of them collapsing is greatly reduced. For any more expert moving advice – please give us a call on

.
For a really fantastic man and van Camberwell service, designed to suit all your personal needs, contact Camberwell Removals on

at your earliest convenience.