The best of Camberwell removals in SE5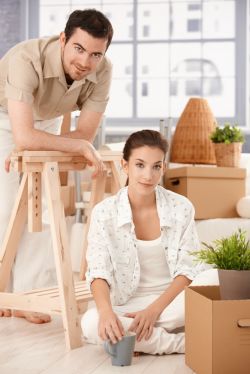 If you are in need of a friendly and professional Camberwell removals company then please look no further than Camberwell Removals. Our range of services, competitive prices and reliability are some of the qualities that we take the greatest pride in. We believe that it is these qualities that really set us apart from the competition and make us the best removals company in the area. If you would like any more specific information on how each of our services operates then please don't hesitate to give us a ring on

and we will be delighted to help.
One of the things that we feel really sets us apart is our staff. Each of our experienced SE5 movers is at the heart of our services and therefore form the core of our company. Our expert staff are not only trained and skilled to the highest possible standards but are also selected because they can work well as part of a team and are also able to work in stressful situations – like moving day – and not let the stress get to them. Moving day is so much less stressful if the team you are working with are able to be friendly as well as focussed. A smile and a pair of supporting hands can make all the difference.
We can also offer a lot of variety in terms of tailoring our services to suit your needs. Other SE5 removals companies might not be confident enough in their abilities to be flexible – but we are. For different sized properties or moves, we have a couple of different vehicle sizes. This is because it makes excellent financial sense to be hiring a vehicle that you can absolutely fill rather than paying more to have a lorry with empty space in it. If you have to use a lorry, for any reason, then that is absolutely the right thing to do but is you could fit everything into a removals van then the financial and environmental benefits would be vast. It would also save you a lot of time and help eliminate some travel or route concerns that you might have as a van is less restricted in both speed and mobility.
You could hire the van alone if you were confident that you could drive and pack it alone. This might result in a bit of a saving and it would also make your move completely your own. You don't really have to answer to anybody and you can pack the vehicle just as you see fit. To find out about how to hire our removals van please give us a call on

. One the other hand, if you can foresee yourself benefitting from a capable pair of hands, an expert driver and a wealth of professional advice then you might find yourself requiring the use of our man and van service. This service gives you a small but incredibly valuable moving team to see you through the ins and outs of moving day - at both ends. Especially useful for the individual or vulnerable client, this is just another example of how we have created a range of services that will cater to your every need. For more information on how your situation can be catered to with our services, call us on

.
For the very best services of all Camberwell removal companies in the capital, please do not hesitate to give Camberwell Removals a call on

and we will do everything in your power to make your move easy.