Smart and Convenient - Camberwell Removals Van in SE5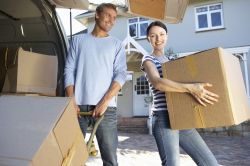 Need something bigger than a car but smaller than a lorry? Able to drive so don't require a driver? Looking to work with an efficient and reliable company that really understands the nature of removals? If the answer to all of these questions is yes then you need to call Camberwell Removals today on

to benefit from our SE5 removals van services. Though we call it a removals van, it is not just removals than can really benefit from using our vehicles. As an SE5 removals company, we only have vehicles which are perfectly suited to issues of moving. This means that space and access are our main priorities. This makes us ideal for transporting larger items. If you can get some fantastic deals on collection only items of furniture for your new place then our Camberwell removal van would be the perfect option for collecting them. Also, if you arrange to use our vehicle for collecting multiple items on the same day then you will be more motivate to get everything arranged for the same time. Often with these big tasks, motivation can be the hardest thing to find and maintain.
The fact that you are just hiring the vehicle and not the attached driver can really be a benefit. If you are a student, for example – or a couple of students – moving between houses and only one of you can drive, then you can fill it with both of your possessions and share the price. Any way that a student can save is the best way, right? It also means that you don't have the difficulty of having to negotiate with anyone in any way when it comes to giving or receiving directions. The route is exactly how it should be, in your opinion, and therefore another of the stresses of moving day will be eliminated.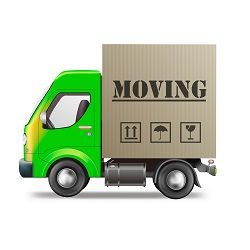 A smaller vehicle like this is ideal for smaller domestic properties, houses or flats etc, but it is also an ideal size to cater to removals on business premises. If your office move is just around the corner, then hiring our removals van might just be the smartest choice you could possibly make. The reduced space is perfect for an office where you might well be moving one large room or a few smaller ones as well as the necessary files and documents that need to be transported in an office move. If you are solely in charge of the vehicle then you can manage all the important decisions and make the correct choices in terms of the order of packing and loading – at each end. It also means that you can be completely sure on the contents of each box and minimise the chances of removals loss, or at least be able to isolate who would have been responsible for the item going into a box and really isolate the burden of blame. For more information on how our van can be used for Camberwell office removals, give us a ring on

.
Of course, if you think that you would prefer to have a little assistance in the form of a pair of capable and experienced hands then you could also make excellent use of our man and van service. For excellent value for money, complete reliability and total dedication to customer care, please give us a call on

today. For removal van services and many more top quality services, Camberwell Removals is the company for you.