Complete peace of mind with Camberwell Storage SE5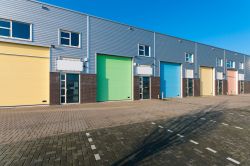 For total safety and security in storage that you can really rely on; contact Camberwell Removals today on

and we will take fantastic care of your possessions and take any questions you have very seriously. Our SE5 secure storage is another one of our services that we are very proud of and delighted to be offering priced as competitively as it is. We want you to feel as safe in our hands as your possessions will be and part of this safety is establishing as important bond of trust. Putting your belongings into the hands of strangers isn't an easy thing to do but hopefully you will be reassured by the fact that we absolutely do not take this responsibility lightly. We want to make sure that we feel as protective over your possessions as we would our own and therefore, we do everything within our power to make sure that safety and security are the number one priorities.
In terms of security, we know that the main aspects of security have to start at a very basic and material level. Therefore, we take great pains to ensure that the storage containers are completely secure and sealed tight against the elements as well as sticky fingers. We can do everything to ensure that no person can get in but if moisture or small insects got in then your possessions could be destroyed within our care – we don't want that to happen so we don't let that happen. Anything that can be done to keep your belongings in perfect condition is done. This includes making sure that they are appropriately packaged when they go into our facility. If you are able to watch your possessions going into storage then we would encourage you to believe that they will stay that way for the entire period that we have them in our care. We like to think that you could photograph your belongings on the first day in our Camberwell storage facilities and again on the last and nothing would have changed over the course of that period.
In terms of the safety of your belongings, we make sure that we use the latest surveillance technologies and have eyes on the containers at all times so that we really clamp down on the potential for criminal activity. If you would like any more information on the steps we take to ensure the safety and security of your belongings in our care then please don't hesitate to contact us on

and we would be happy to talk you through our approach.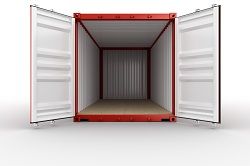 There could be any number of reasons for using our Camberwell storage but we appreciate that one of the things you need from us, in probably every case, is flexibility. We know that flexibility in terms of time and space are very important. You might be putting a single item in storage or an entire household. You may need to store some valuables or perhaps just some baby clothes you're holding onto until the time is right to hand them down to the next generation. Either way, we have the correctly sized SE5 storage containers to suit you. We also appreciate that sometimes when you put things in storage, you don't know how long you will need them for, or the time that you thought you would need the facilities for changes. We try to be as flexible as possible here as well. For information on our rates and sizes; call

today.
For safe, reliable and secure storage; call Camberwell Removals on

at your earliest convenience.