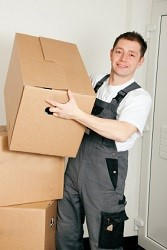 08 September 2015
Moving Large Appliances Easily
When you think of moving house, the first image that comes to your mind is of well sorted boxes into which you have packed away all your possessions. But reconsider your vision a bit. What about all the bulky and large items around the house that you want to take to you new place? Sure; a lot of them can be dismantled but most will have to be carried the way they are. Leaving them behind is not a feasible option because you have probably invested a lot of money into them and you probably need them in your new house. Here are a few tips on how to move the larger appliances during house removals.
For all appliances
Make sure that all your appliances are well maintained and regularly cleaned. This will help you save a lot of time during removals. Also, make sure your new house has plug points and power voltages compatible to the use of your present appliances. If not, you will have to make the necessary arrangements to make them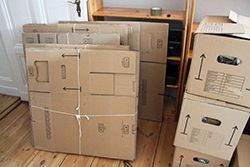 compatible or buy new ones. Pack or store your appliances in dry state to prevent smell and mould.
Washing machine and dryer
Make sure you do your laundry a few days before relocation so that you have enough time to clean and dry the machine thoroughly. Get rid of any mould growing on the damper places. Keep the machine unplugged when doing so. Disconnect the plugs and hoses and wrap in clean, dry towel before putting them inside the machine. You can pull away knobs and other smaller attachments and pack them in zip lock bags before doing the same. Make sure the lint trap is cleaned and dried before moving.
Dishwasher
If you have a dishwasher, make sure you do the same thing. Clean it thoroughly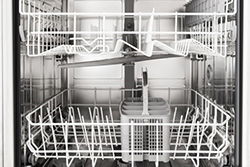 and give it at least two days to dry while it is unplugged. You can wash the dishes by hand meanwhile. Before packing it away, make sure you leave the door open to prevent moisture build up during transport. Remove the holders, drainage pipes and other removable attachments and wrap them separately in paper or towels before putting them inside the washer for transport. You can also pack them separately.
Stovetop
If you are moving your stovetop and extractor hood to the new house, make sure you get a professional mover or plumber to disconnect the gas pipe first. This can only be done one or two days before the move. Make sure you clean the grease off the set and dry it thoroughly. You will have a number of detachable parts to take care of, so what you can do is add markers or tapes with part and number on them so that it is easier putting it back. Put the detachables in a separate box or zip lock bag and store it safely. When reconnecting the gas line at the new place, make sure it is done by a qualified technician. Check your gas supply and seals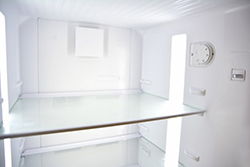 in their presence before you dismiss them.
Refrigerator and Freezer
Finish all the perishable food you have in the fridge before the removal company comes knocking. Put away the other food in storage and clean out the fridge. You might also want to disconnect the fridge and defrost it for at least three days. When all the ice has melted, make sure you clean and dry it thoroughly. If your refrigerator has a water dispenser or ice machine, call in a technician to disconnect the water line. Remove the shelves and pack them separately with padded material or bubble wrap to prevent damage.
More posts